It's not hard to come up with a good excuse to visit Sardinia – a Mediterranean gem blessed with dazzling beaches and a rugged hinterland. But perhaps the most unique case for a Sardinia getaway is the Blue Zone identification which sees certain areas of the island produce 10x more centenarians per capita than the US! Traveling for this reason gives you the opportunity to learn the lessons of longevity, immerse yourself in authentic culture and get introduced to the cuisine that keeps residents healthier than anyone else on the planet.
Only four other destinations are considered Blue Zone spots – Ikaria (Greece), Okinawa (Japan), Loma Linda (California) and the Nicoya Peninsula (Costa Rica). In regards to Sardinia it's the Barbagia, Ogliastra, Seulo and Baronia regions where people live the longest. The genetic makeup of the locals here have remained mostly undiluted over the generations and their traditional lifestyle where a healthy diet, functional exercise, and close-knit ties with family and friends are promoted means they have less stress and greater joy in their lives.
All of these factors and more – including relaxed work/life balance and getting plenty of Vitamin D through Sardinia's sun – contribute to the disease-free aging of the population. An interesting fact about some of the Blue Zone areas of Sardinia is that men outlive women, which is unheard of as women generally have longer lifespans. Additionally, male and female elders often live at the family home well into their 80s and 90s and help out around the house by doing chores such as cooking and gardening – helping them stay active.
Instead of being placed in a retirement village, like many Western societies, they get to stay connected with the younger generation by seeing their adult children and grandchildren on a daily basis. This helps them avoid loneliness and maintain a youthful outlook. As you can tell by now, there are a myriad of factors that lead to longevity in Sardinia. The only way you can find out for yourself, is to book a flight to this sun-drenched island and mingle with the locals to learn more about their ancient wisdom and distinctive life rhythms.
Where are the Blue Zone Areas of Sardinia
Sardinia was the first Blue Zone to be declared, discovered by the National Geographic fellow and New York Times bestselling author Dan Buettner. He started research on the island in 2004 and came across an area where local demographers had identified a high number of centenarians. A man named Dr. Gianni Pes was recording census data in Sardinia and checking off the longest-living populations with blue check marks. That is how the Blue Zone concept arose and later Dan expanded that idea to include other places.
Although it's commonly thought that the entire island of Sardinia is a Blue Zone, that is not accurate. In fact, many parts of the island suffer from the same rates of heart disease and chronic illness as the US. In fact, only specific areas boast large numbers of ultra-centenarians – namely: Ogliastra, Barbagia, Seulo and Baronia. The communities around Ogliastra like Baunei, Talana and Urzulei; the villages in the Barbagia region like Gavoi, Orgosolo or Oliena; the southern commune of Seulo; the villages in the Baronia region like Orosei are the exact locations of the Blue Zones.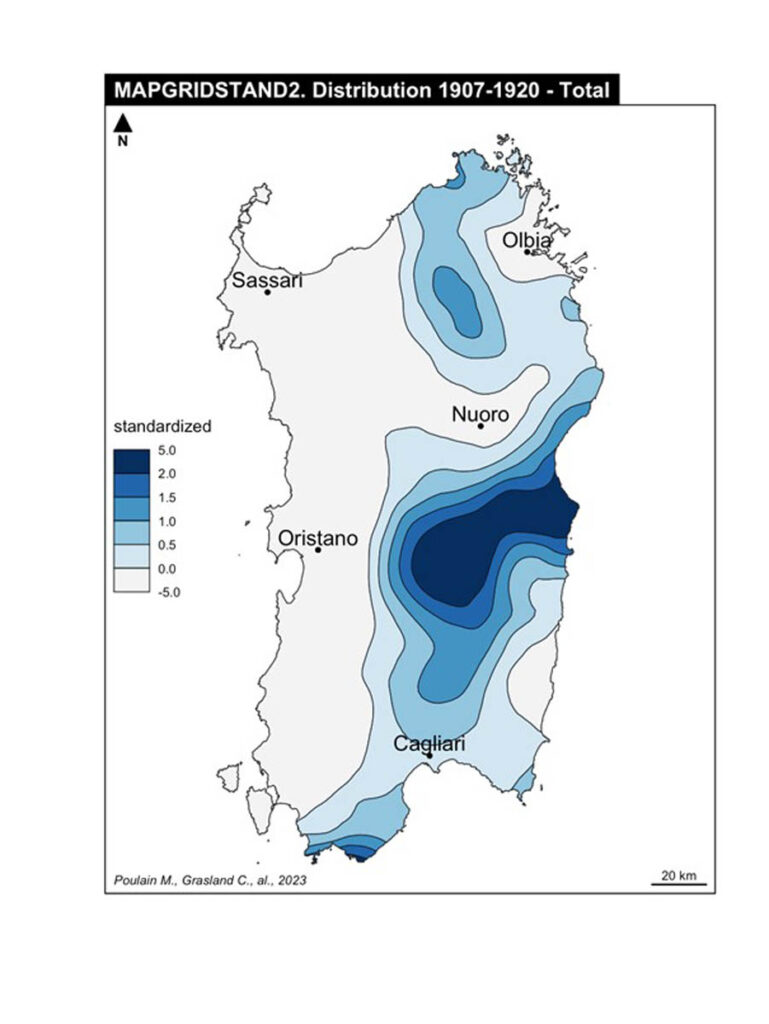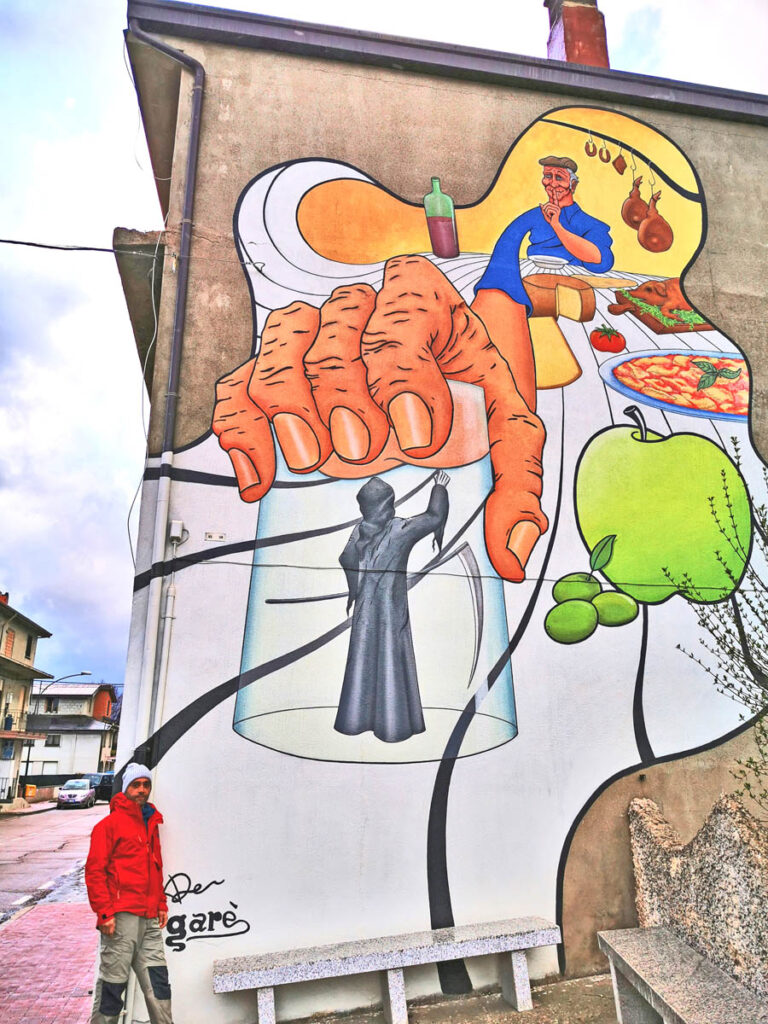 How the Sardinian Diet Promotes Longevity
The Blue Zone diet of Sardinia is intertwined with the village lifestyle. Locals harvest and hunt food together and share in cultural and religious customs such as drinking wine with friends or going to church once a week. Rather than being stressed out by the pressures of an isolating 9-5 office job, they work in unison to ensure the needs of each community member are met. Several of the villages are situated on hilltops or near mountains too, and some people own farms, so walking everyday is just part and parcel of life.
Sharing meals together is fantastic for mental and spiritual health, while walking regularly (especially up and down hills) through the "shepherd's lifestyle" is great for cardiovascular health. The Blue Zone diet of Sardinia focuses largely on whole foods such as fruit and vegetables, whole grain pastas, bread, free range eggs, cheese, fish and red meat. Where possible, processed ingredients are avoided. A plant-based diet accented with quality meat is probably the best way to describe the diet of the Sardinia Blue Zone.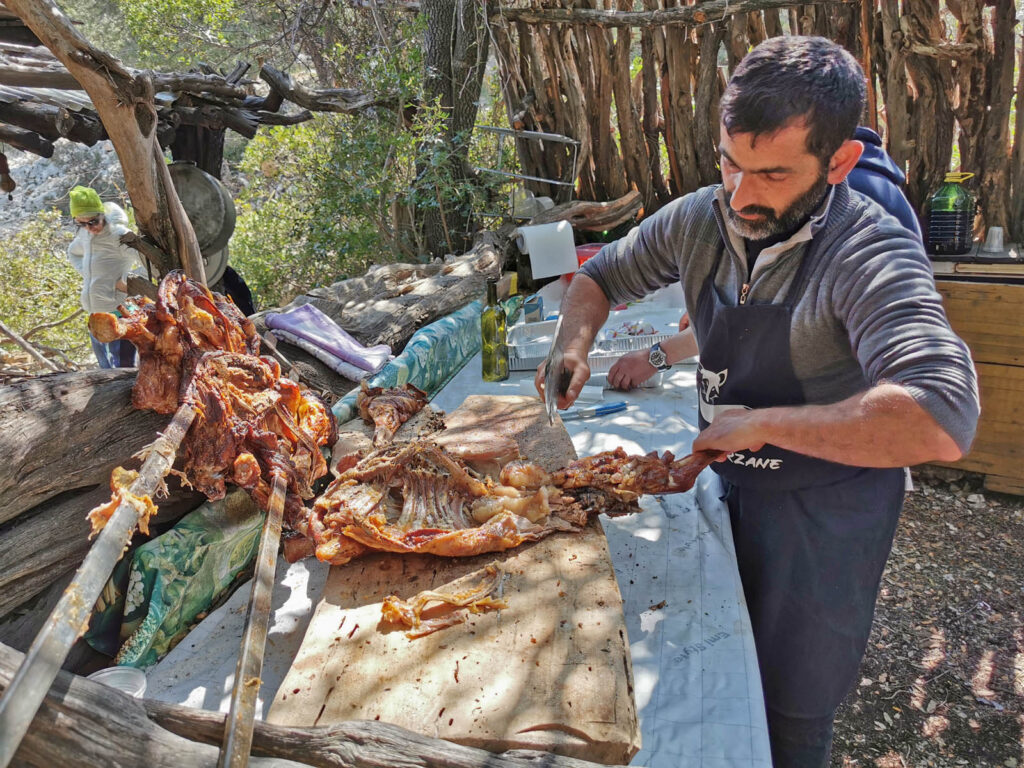 Since much of the beans, asparagus, zucchinis and mushrooms are grown organically in local gardens, you know only the freshest produce is being used. Goat's milk and cheese is another staple of the diet – known for its health benefits that protect against the onset of Alzheimer's, inflammation and heart disease. When it comes to alcohol, Cannonau wine is usually the drink of choice – a wine made from the grenache grape that is antioxidant rich. Depending on the region, meat is also a major component of the diet.
Whether it be suckling pig or lamb, the homekill style of cooking that occurs guarantees the most effective protein intake. Meat-heavy meals aren't a daily affair in the Blue Zone villages because the locals understand the importance of moderate meat consumption. When you combine all of these eating habits, the result is one of the world's healthiest diets. That being said, food is only one piece of the longevity puzzle. By no means can you rely on diet alone to reach 100 – low stress, regular exercise and social bonds are vital as well.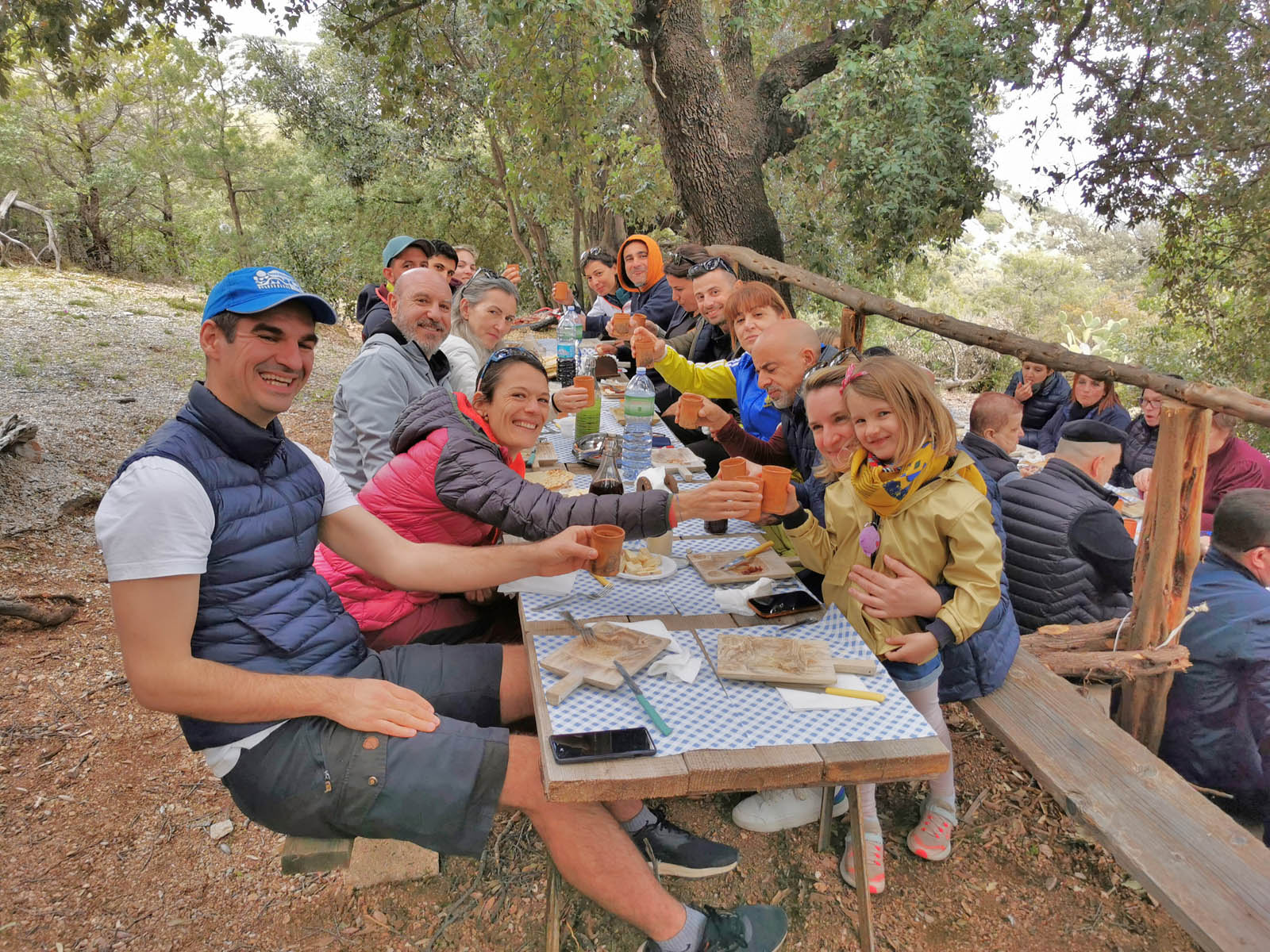 Best Sardinia Blue Zone Tourism Experiences
The best aspect about experiencing the Blue Zone areas of Sardinia is that you get the chance to venture off-the-beaten-track, explore hidden gems and avoid the disappointment of mass tourism. Far from being a spectator on the sidelines, the Blue Zone adventures with us here at Orosei Adventours allow you to dive into the Sardinian culture and meet the characters who make this island so fascinating. From tasting Blue Zone food from a shepherd, to joining a pasta workshop – there are many awesome excursions for you to choose.
By booking the Orgosolo Experience with Shepherd's Lunch or the Hands On Pasta-Workshop, you get firsthand exposure to how the Sardinian inhabitants became the world's longest living people. Orosei Adventours places emphasis on the history and culture of Sardinia, and to the simple pleasures of local food and wine: tastings at cellars/vineyards and traditional lunches/dinners in the mountains, in addition to experiential pasta and cheese workshops where the island's true flavors unfold. Contact me (Simone) here if you are interested.
4 Tips for a Blue Zone Focused Trip to Sardinia
Prepare Yourself for Slow Travel: Life in Sardinia, particularly the Blue Zone, is slow-paced. Nothing ever feels rushed in the villages where residents live past 100. The people champion "living in the moment". For example: if you feel like taking a nap, why not take one? This type of attitude should be adopted when you visit Sardinia in order to sync into the local rhythm. You might need to stay for longer than you originally planned though, so change that one week Sardinia trip to a month one.
Expect a Strong Plant-Based Diet: An important factor in the longevity of Sardinians is their tendency to eat meat and dairy products every so often and focus more on vegetables for sustenance. Plant-based foods such as eggplants, beans and potatoes are prevalent in the Blue Zone and for good reason – they act as a natural defense against obesity, diabetes and other ailments. If you are vegan or vegetarian, you will be in heaven but for the meat-lover you will need to adjust accordingly.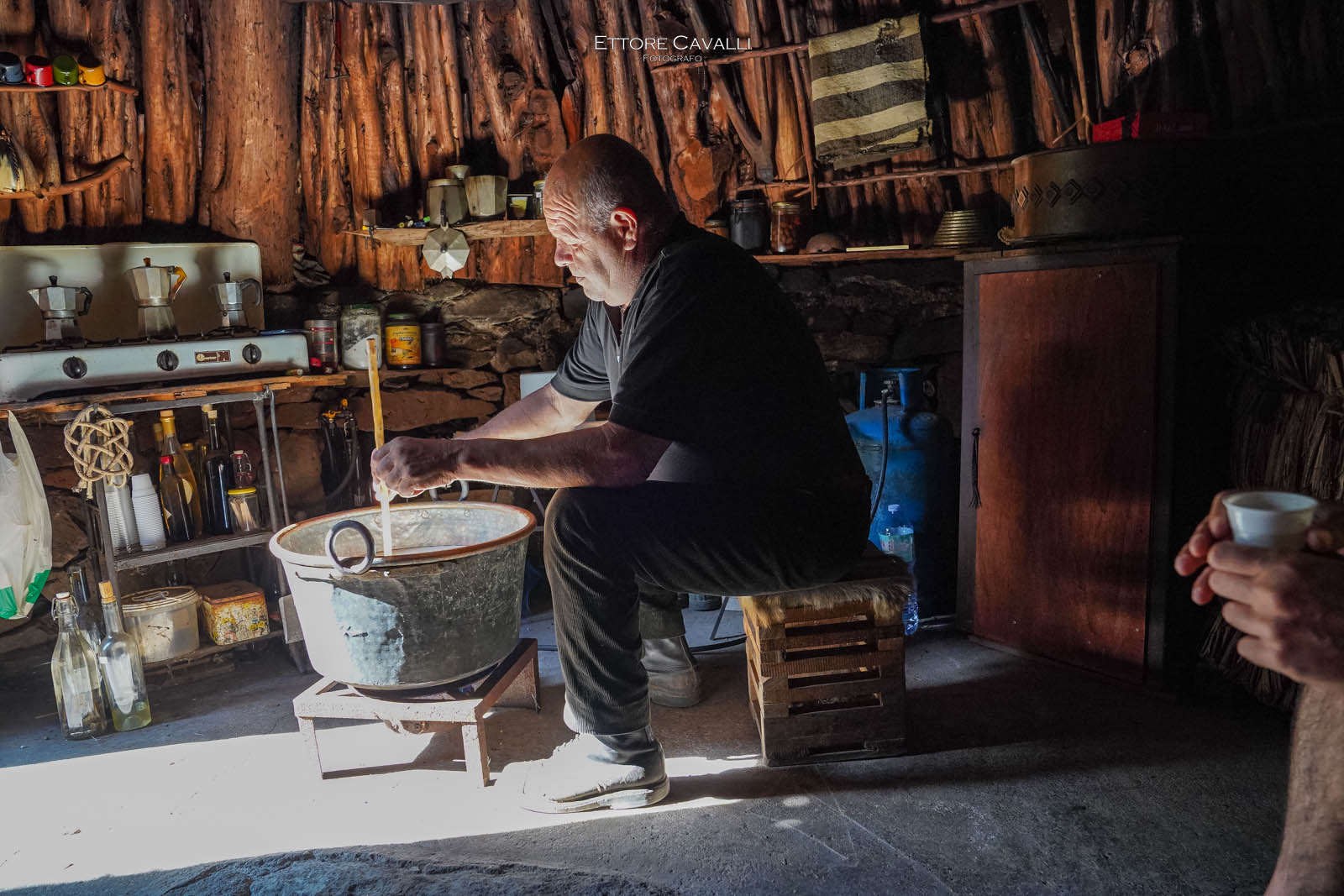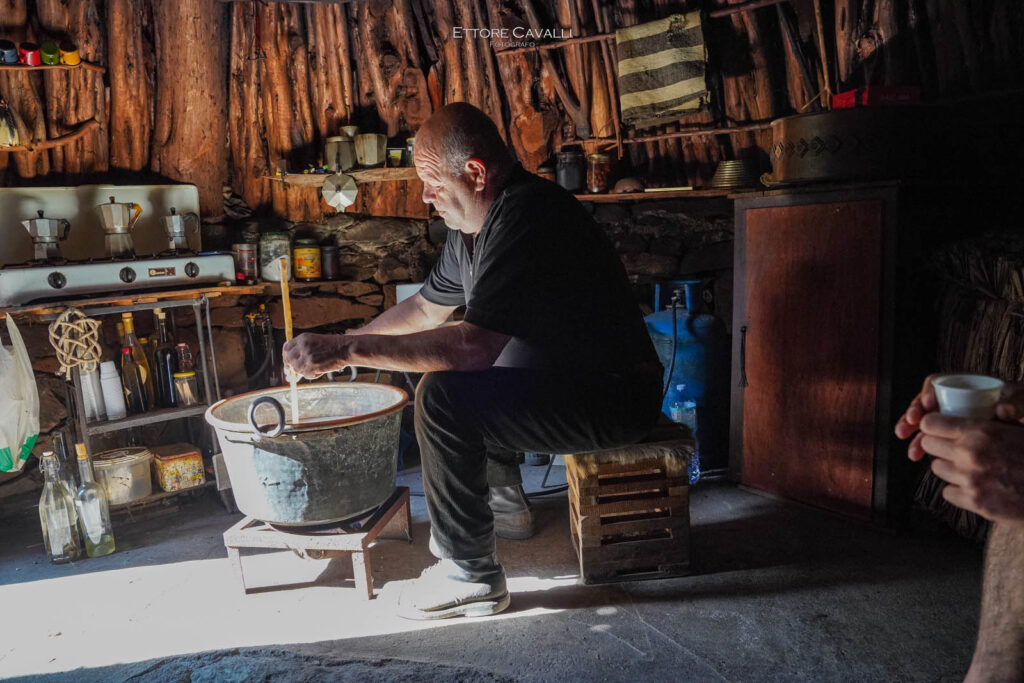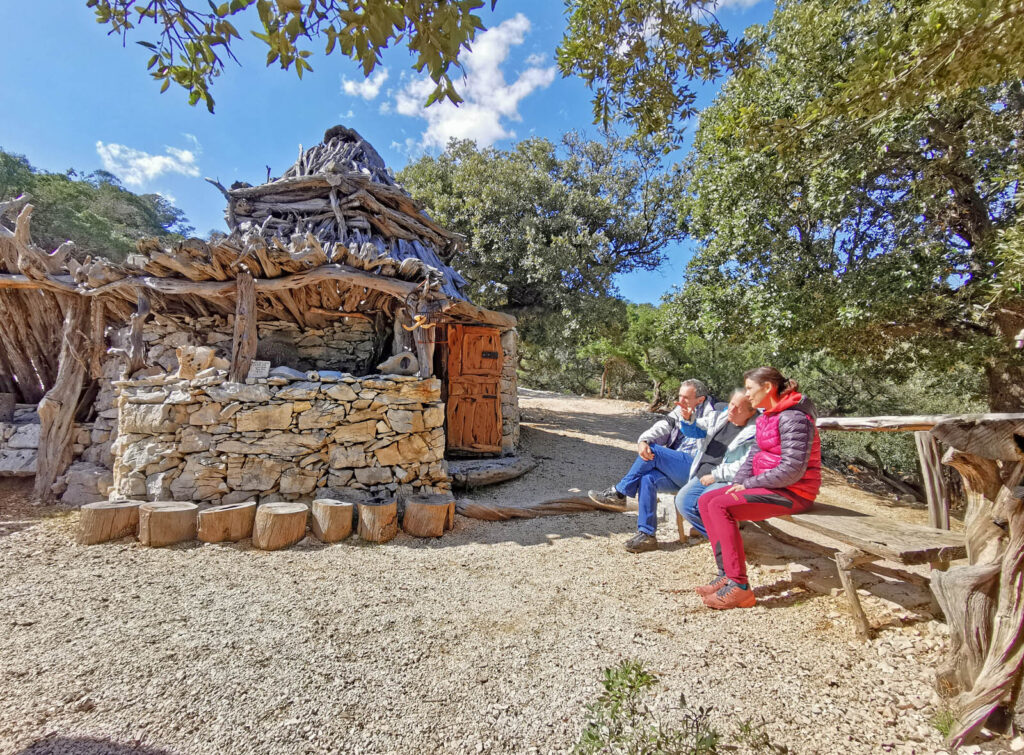 Make Sure You Learn as Much as Possible: Traveling to one of just five Blue Zone regions of the world gives you the rare opportunity to learn from the world's healthiest people. Of course, not every practice can be adapted to your situation back home, but some for sure can. Whether it be changing your diet to a plant-based one, tweaking your routine to include more walking and manual labor, or building stronger social connections with the people around you – the learnings are endless.
Consider Booking a Blue Zone Sardinia Tour: Since many of the Blue Zone communities are isolated, visiting them independently is quite difficult. Not only are some of the villages hard to locate on a map but most of the inhabitants won't speak a word of English. That is why it's recommended to book with us here at Orosei Adventours in order to get introduced properly to the locals, and learn about the rich customs and traditions in detail. It will create a much more special experience!
Con le nostre proposte di  avventura in Sardegna, vogliamo accompagnarti alla ricerca degli angoli segreti ed incontaminati dell'isola, farti seguire percorsi unici da godersi senza fretta, assecondare le tue curiosità, farti immergere con noi in un ricchezza di colori, sapori e storie capaci di farti emozionare come solo la natura e cultura della Sardegna sanno fare.
Esplora le nostre proposte di escursioni guidate in Sardegna e scegli l'escursione più adatta a te nella nostra ampia offerta di trekking, hiking e camminate, tour in fuoristrada 4×4 ed enogastronomici in tutta la Sardegna. Lasciati stupire dai panorami mozzafiato e angoli di natura incontaminata del Golfo di Orosei e del Selvaggio Blu, di Dorgali e Cala Gonone, del Supramonte selvaggio e dai sapori più autentici della Sardegna e della Barbagia.